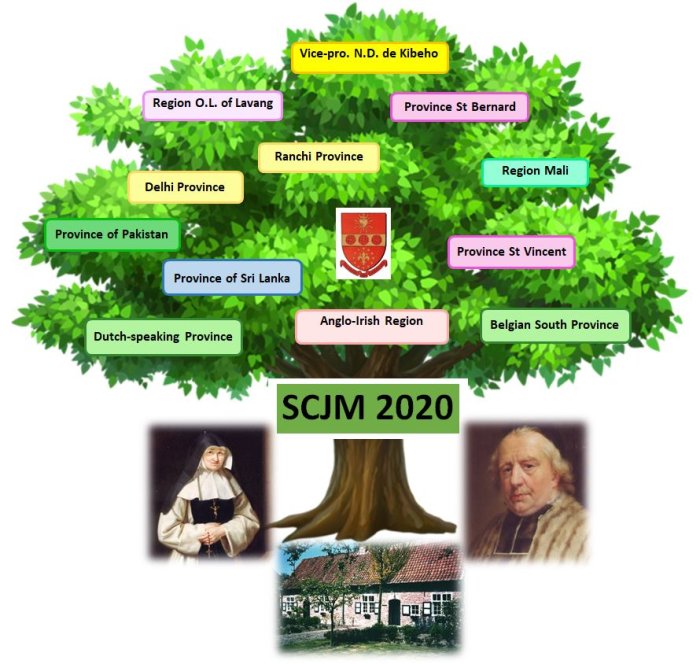 On this Anniversary
of the Foundation of our Congregation
I wish each one of you a very happy and blessed Day!
The SCJM family stands firm on the simple and faith-filled
foundation laid in Lovendegem 217 years ago and
grows and expands despite the many storms of life!
May God, our Father,
Fr. Peter Triest and M. Placide our Founders
find delight in every SCJM today & everyday!
Sr. Lucy Jacob
Brussels / 04.11.2020