Sister Abida Maryam Boota made her Profession of Perpetual Vows of chastity, poverty and obedience as a Sister of Charity of Jesus and Mary on 24 April 2021.
The ceremony took place at Sacred Heart Convent, Lahore. Rev. Bishop Sebastian Shaw was the main celebrant and homilist. Besides the members of her religious Congregation, Sister Abida's family members were also present for the celebration. Because of the COVID-19 situation in the country, very few people could participate in this ceremony. It was sad to see that only few sisters came, because many were sick with the virus in the air.
We thank Sr. Victoria Rehmat, the Provincial Superior, the community of Lahore and the formation community for organizing everything.
The theme chosen by Sr. Abida was "Do whatever He tells you". It is for her an invitation to be always attentive to the voice of Jesus and to do the work that He wants her to do. As she walks with trust, her sole desire is to be in union with God and to live a life dedicated to the love of neighbor, in chastity, poverty and obedience. This desire has led her to this day, and we pray that it may be the desire of her life, as she lives this vowed religious life each day, for now and forever.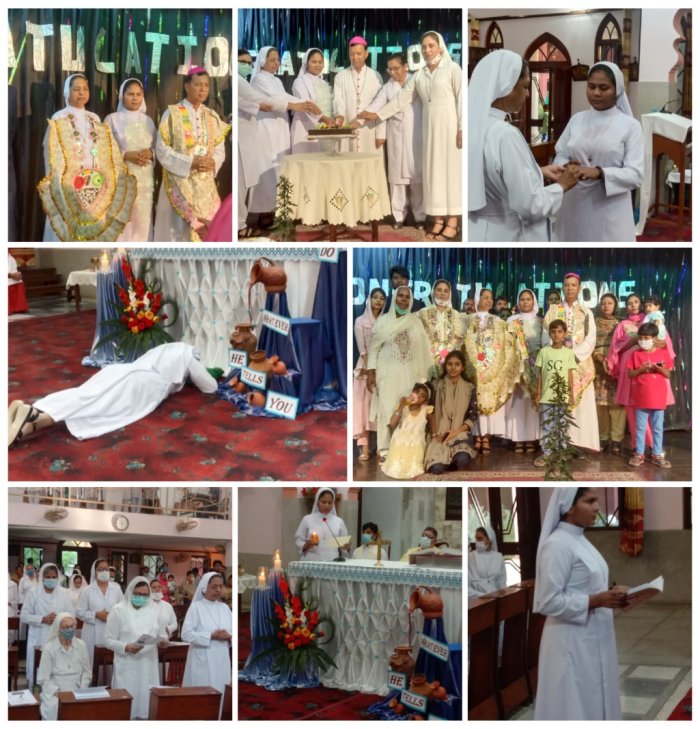 ---