Sr. Lucy Jacob, Superior General, started her canonical visit to Ranchi Province on 1st February online. She could not visit the sisters in person as Covid situation in India was bad. The Internet connection is a concern, especially in the communities situated in the villages.
Sr. Marie Louise went for her annual retreat to De Bron, Lovenjoel, on 4th February and came back refreshed and energised on 12th February to the community.
20th February 2022 was a very significant day for the whole Congregation, when the official opening of the Terhaegen International Community in Ghent took place during a prayer service at 3.00pm, organized by the provincial leadership team and sisters of Nederlandstalige Provincie. The installation of Sr. Sushila Toppo as the superior of the community was done by Sr. Lucy Jacob. On this occasion, the relic (first degree) of our Founder Rev. Peter Joseph Triest was brought from Lovedegem and placed in the chapel of the Mother House. At the end of the prayer service, a young tree was planted in the garden of Terhaegen, symbolizing the beginning of the new venture in the Congregation. Many sisters from Nederlandstalige Provincie, Belgium South community and Generalate were present for the occasion.
Since it was streamed online, many of our sisters from all the Provinces, Vice-province and Regions could also watch the program. It was an opportunity to give a testimony of Cor Unum Anima Una.
Terhaegen International Community
Please click this link to see the photos: Photos of the opening of Terhaegen INC
Video :
Sisters Angélique Dikete and Cécile Ndaya left for Congo, St. Bernard Province, on 23rd February for the animation of the Province in view of the nomination of a new leadership team. We wish them our prayerful support during this very important process in the Province.
Last week, the storm Eunice caused havoc in England and other western countries of Europe. The wind blew with the speed of 122 miles per hour. Belgium also was affected by it. We too felt its effect here in the Generalate. One huge tree in the campus was uprooted and it fell on other trees. Some branches of it have fallen on the compound of our neighbours – the Cloistered Carmelite Sisters. It has damaged some part of the boundary wall. Now it is a huge task to get it cleared and have the wall restored.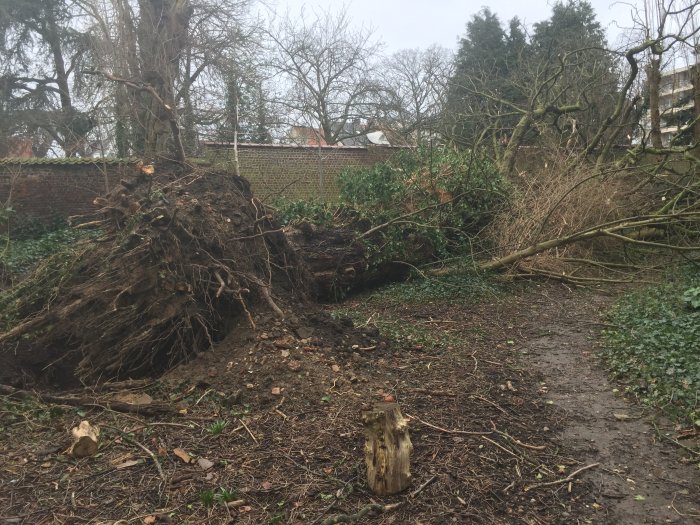 ---