On Saturday 13/05/2023, the Vice-Province of Our Lady of Kibeho had the joy of celebrating the profession of perpetual vows of Sister Marie Uwambajimana and temporary vows of Sisters Marie Stella Habonimana and Marie Fronille Uwamahirwe. The Eucharistic celebration took place in Ndera Parish and was presided over by His Eminence Cardinal Antoine Kabanda.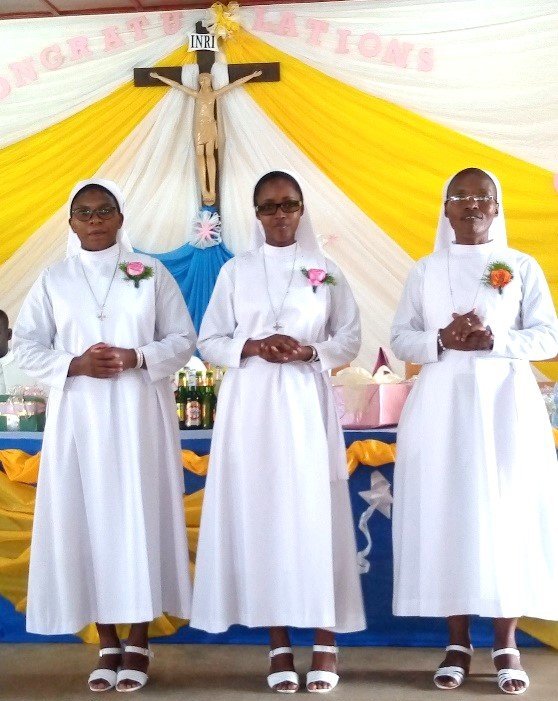 From left to right: Sisters Marie Fronille Uwamahirwe, Marie Stella Habonimana, Marie Uwambajimana
The Eucharist and profession ceremony were conducted in the local language, i.e. in Kinyarwanda, in order to be in communion with the families of the sisters and the whole Christian assembly. We congratulate Sister Mary Paul, our Vice-Provincial, for her effort to speak in Kinyarwanda during all the ceremony.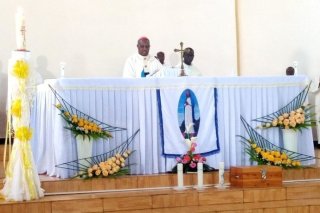 During the Mass, Sister Athanasie Mukangoga, one of the Councillors, was at the side of Sister Mary Paul, Vice Provincial. Sister Colette Uwamahoro was the Mistress of Ceremonies (MC), Sister Josephine Sieta was the ceremonialist, Sister Marie-Claire was in charge of the liturgy, Sister Teresa Le decorated the church.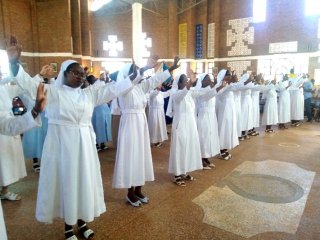 After the mass, we headed to the multi-purpose hall of our Mother Placid School Complex for a fraternal meal.
After the guests had settled in, His Eminence, Cardinal Antoine Kambanda, entered the hall, accompanied by Sister Mary Paul, Vice-Provincial Superior. They were welcomed with Indian music and an Indian dance performed by Sisters Nisha, Isabella, Teresa Le, Francine, Janvière and Félicité.
After the prayer and the blessing of the meal, the cardinal, the vice-provincial and the newly professed sisters cut the cake. In the meantime, the table was ready and the MC invited us to help ourselves. We joyfully shared the festive meal, accompanied by music and dancing.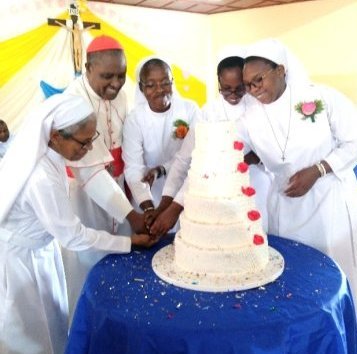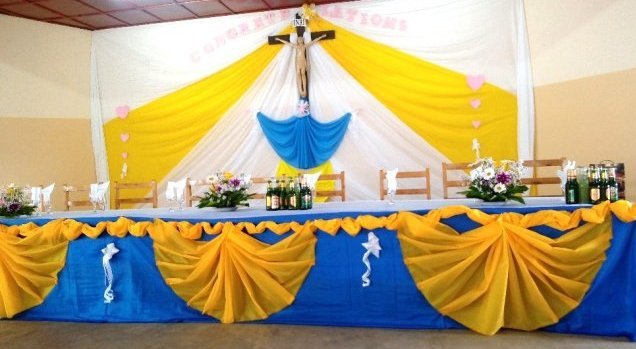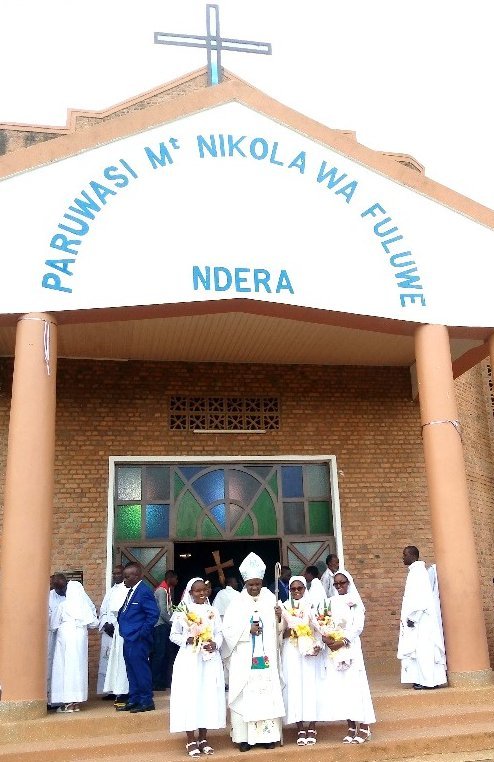 Sister Joséphine Sieta
---